Where does your inspiration come from?

Is it the vibrant colors in a treasured

painting or the pulsating beat of your favorite rock band that gets your heart to pumping and makes your hands itch to pick up a paintbrush or guitar and produce your own masterpiece? Maybe you're like me and find yourself surprised by a plethora of sensory delights that stir your imagination and inspires your creativity.

I find my greatest inspirations in literature. Amazing novels take me on journeys of imagination that open up new worlds to explore. They can make me

laugh, cry, and empathize with people who start out as fictional characters and evolve into friends by the last page.

Poetry speaks to the soul and entreats me to be best version of myself that I

can be. Nonfiction educates my mind, causes me to ponder new possibilities, and

entreats me to ask, "What if?"

Histories and inspirational biographies reinforce my deep-seated belief that

we can overcome life's trials. We can persevere.

After years of tragedy and triumphs, Becky, the main character in my novel,

Breaking TWIG,

concludes that, "We all filter the realities of life through our own personal fears, individual experiences, and the human need to cling to hope despite the circumstances, regardless of the odds. And in doing so, we each determine our own truth."

Inside the pages of a book is where I find the people, places, words, and

ideas that inspire me to continually seek and reevaluate my own truth.

Have a great Labor Day holiday,

Deborah

The print, "Dig"/Sadie Wendell Mitchell, artist, is courtesy of the Library of Congress.

http://www.loc.gov/pictures

---

Many places inspire me, but one that tickles all my senses is our local Farmer's Market. There's just something invigorating about a Farmers' Market on a Saturday morning. I can pick up fresh vegetables, homemade treats, and colorful flowers, while looking for new products I haven't tried before. From the elegance of a hand-thrown piece of pottery, to the sturdiness of a forged iron doorstop, to the colorful home-made quilts and more, the creations are as varied as the craftsmen. I marvel at their expertise and am inspired to reach such beauty and sustainability in my own
craft of writing.

One booth has picnic tables for sale. Another is offering a selection of carved wooden bears, while a third vendor has a table full of wooden toys that are sure to delight both the young and the young at heart. All three of these wonderful and different hand-crafted offerings started out as a piece of wood. It reminds me of
storytelling in that, while some storylines may start the same (boy meets girl
for example), it's how each author craves out the characters and crafts the
story that makes the difference in the end.

The abundance of colors, aromas, textures, and sounds found at a Farmers' Market is an inspiring wakeup call for my senses. What inspires you?

Leave a comment by 08/08/2013 to be entered into drawing for a copy of Breaking TWIG,


Powered by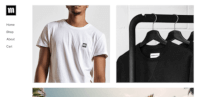 Create your own unique website with customizable templates.